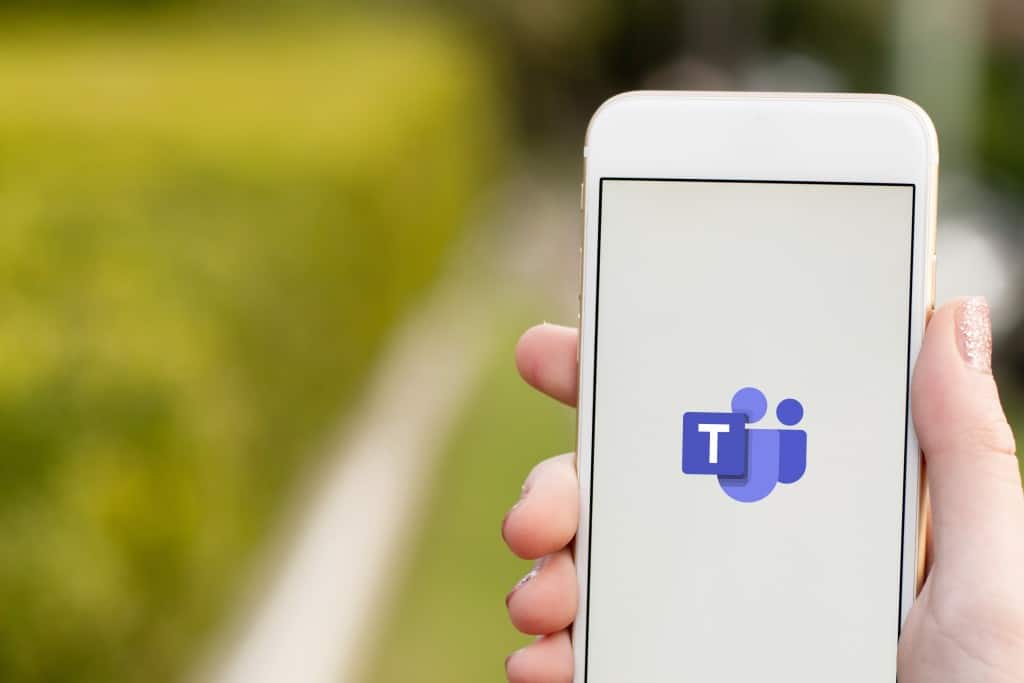 Of the many technology tools that have aided the mass transition to remote work, Microsoft Teams is one of the most popular.
Teams promotes clear communication and collaboration both within a company and with clients. However, even experienced Teams users may not be familiar with all of the program's useful features that can make your life easier and your work more organized.
Review these five Microsoft Teams features to see if you and your team have been making the most of this dynamic tool.
1. Record and Transcribe Meetings
Avoid messy notes and forgetting key points of an important meeting with these two features.
First, you can start a recording by going to meeting controls and selecting "More options > Start recording."
This will automatically generate a link to the recording at the end of the meeting, which you can open and download for future use.
Use the transcribe feature to create a live transcription throughout the call. Select "More options > Start transcription" to start the process. Then select "More options > Show transcription" or "Hide transcription" to display or hide the transcript on the right side of your screen. You can stop the transcription at any time and download it at the end of the meeting.
2. Collaborate With External Users
One of the many convenient Microsoft Teams features for collaborating with clients and temporary team members is the feature that allows you to add guests to your meetings and channels. As long as the administrator has enabled guest access, you can follow these steps to add a guest to a call or team.
Anyone with a Microsoft 365 school or work account can be added as an external user. To start the process, select "Teams" and find your team. Choose "More options > Add member" to enter the email address and name of your new guest. Once you select "Add," the guest will be a part of the team, with the word "Guest" clearly listed at the end of their profile name.
3. Keep Notes in a Meeting
Notes allow your company to track the essential information that comes from a call or collaborative event. Even with the ability to record a transcription, keeping notes of key points can be an efficient way to distill the most important information discussed in a meeting.
To keep notes directly in a meeting, go to the calendar function and select "Chat with participants > Meeting notes > Start taking meeting notes" to make notes before the meeting starts. During the meeting, select "More actions > Meeting notes" to write important information during the call. You can still access notes after it's over by selecting "Show notes in fullscreen."
It's important to note that only individuals in the same organization as the organizer can access notes. This feature also isn't available during meetings with over 100 members.
4. Forward Emails Into a Channel
Sending an email to another channel helps you pass along essential information to other areas of your company.
Once you're inside a channel you want to forward the email to, right-click on the ellipsis menu, then click "Get email address." Then select "Copy" to save the channel's email address to your clipboard.
Then all that's left to do is paste that address into the recipient section of the email you'd like to send and forward it on! By adding emails directly to a Teams channel, you can get the right team members on the same page in one centralized location without having to navigate messy email threads.
5. Navigate Using Slash Commands
Hotkeys and shortcuts improve the efficiency of your entire company as you navigate Microsoft Teams' many features. The shortcuts in Teams are called slash commands, because they all start with a / symbol.
Here are a few shortcuts you may find useful as you collaborate with your team. You can type these commands directly in a chat to quickly set your status and complete other functions:
/call: Directly call another user
/activity: view the activity of another user
/busy: set your status to "Busy"
/whatsnew: See any new collaborations or information in the team
Bonus Tips
There are so many great features in Teams, we can't just stop at five! Here are a couple more tips for getting the best Microsoft Teams experience:
Get the Most Out of Microsoft Teams
Learn more Microsoft Teams tips and get other innovative technology solutions for your business with Innovative Network Solutions. Contact us to learn how you can continue to scale your business solutions by working with a leading New York IT services provider.

We make navigating business communication tools and software choices simple.
For more information, contact us online or call 866-572-2850 today.