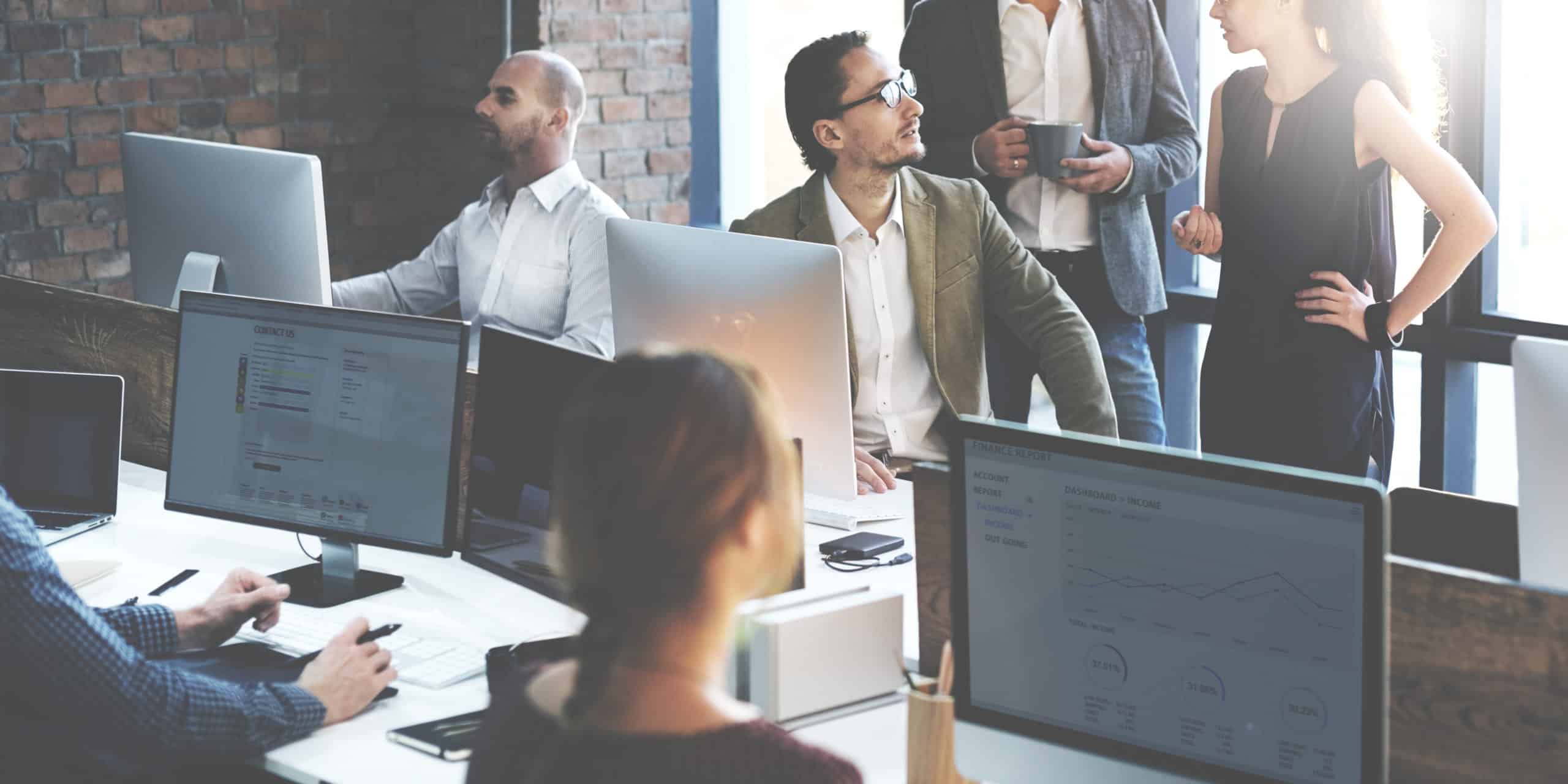 By now, we've all heard stories about ransomware and the crushing impact it can have on small businesses. Just like a criminal can hold a person captive in exchange for money, hackers can hold your most important information and demand payment.
Why Is Ransomware So Prevalent?
With the recent shift to at-home work, ransomware attacks more than doubled in 2021. Because the way we work changed so drastically, many businesses are still playing catch up, or may even think they're not a target. However, cyber threats are only increasing—and even small businesses are at risk.
The biggest reason ransomware is still working is that many businesses do not have a good backup plan in place and end up paying the ransom. This not only puts money into the pockets of the criminals but also encourages them to continue using this attack.
So how can you protect your business from ransomware? Let's talk about that.
How Does a Disaster Recovery Plan Prevent Ransomware?
Preparation is key when it comes to mitigating the effects of a potential ransomware attack. A Disaster Recovery Plan is essentially a game plan for how to deal with a ransomware attack (or other type of cyber attack), should one occur. A strong plan, coupled with preventative security services, prevents your business from facing catastrophic consequences at the hands of a hacker.
A Disaster Recovery Plan outlines the policies, procedures, and tools your business needs to mitigate the effects of an attack and recover quickly. Your plan should comprise each and every department within your business and be tested to ensure your whole team knows how to respond in the event of an unexpected attack.
How to Build a Disaster Recovery Plan that Protects Against Ransomware
Keep these tips in mind when developing a first-class Disaster Recovery Plan:
Include Key Goals, RPOs, RTOs, and Testing Strategies
Your plan should include each of the following critical components:
Goals for recovery that are clear for every department within your organization

As mentioned above, this should include policies, procedures, and tools you will need in the event of a disaster.

Practical RPOs (recovery point objective) and RTOs (recovery time objective)
A strategy for testing goals and making changes to the plan based on the findings
It's important to know when it's time to get a disaster recovery expert involved to ensure that every area of your plan is tailored to your unique processes. Your plan should be comprehensive, so if you aren't sure how best to develop a certain area of your plan, an expert can be of immense help.
Invest in Reliable Data Backup
Data backup is essential to a quick recovery, otherwise you could lose critical files. One of the most effective methods for data backup is to use an offsite backup service or cloud service. This way, even if your computer is infected with ransomware, you will still have a copy of your data stored safely elsewhere.
When choosing an offsite or cloud backup service, it is important to make sure that the solution you choose uses encryption so that your data cannot be read or compromised, even if it is stolen. It is also a good idea to choose a service that offers round-the-clock backups so that you can be sure your data is always up-to-date.
Prioritize Seamless Communication
Your plan should have a clear communication strategy in place so that everyone knows what to do in the event of an attack. The key to restoring your systems quickly is to avoid any confusion and get everyone on the same page as early as possible following an attack.
You should also have a clear understanding of who needs to be contacted in the event of an incident and how they can be reached. This includes your outsourced IT team and your partners and vendors. You may need to contact your customers, depending on the severity of the attack and what, if any, information was compromised or lost.
Test Your Plan Regularly
Your plan likely won't do you much good if you don't regularly test it. By testing your plan, you can find weak spots and make necessary adjustments to ensure your plan is airtight.
Your plan should be tested at least once a year, which will allow you to reevaluate your plan according to any internal changes, technology advancements, or infrastructure updates your business may have faced.
Key Takeaways
A strong Disaster Recovery Plan is essential for any business, especially with the frequency of devastating ransomware attacks. With a little bit of in-depth planning, you can be sure that your business is prepared for anything—whether that be preventing an attack or recovering from one.
If you're looking for a reliable and experienced IT services company to help you with your Disaster Recovery Plan, contact Innovative Network Solutions. We have years of experience helping businesses just like yours get back up and running quickly and better than before.