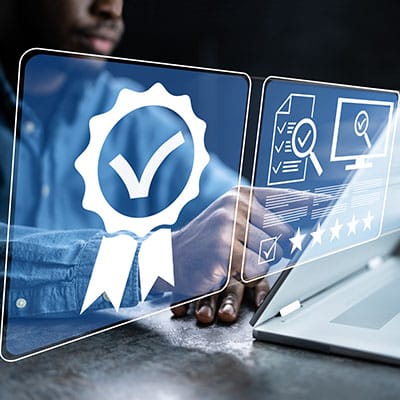 Protecting your clients' and employees' personal and financial data has to be a consideration for every single business. Not only do you have a responsibility to protect this data, you also may have to do so to remain in compliance with regulations mandated by governments, industry organizations, and even your own business. With data privacy becoming a growing concern, we thought it would be useful to discuss the basics of compliance a bit in this month's newsletter.
Type of Regulations
Business regulations typically fall under two categories. They are:
Government Mandates – These are regulations brought forth by some form of government. This can be from the federal government, state government, local government, or even a foreign administrative body (e.g. the General Data Protection Regulation enacted by the EU). Most government mandates are focused on the protection of data through network security and effort. Many of them demand regular audits and reporting to show signs of compliance.
Internal Mandates – With data being so important nowadays, many businesses are setting their own regulations to ensure that their policies, processes, and procedures are working to protect their digital assets. This includes some common policies such as:

Bring Your Own Device (BYOD) or Mobile Device Management policies to control which devices can access your network.
Employees that are looking to access a company's network remotely must do so using a secure, virtual private network or VPN.
Some other considerations that organizations should make when thinking of compliance include;
Business Continuity/Disaster Recovery
Most government IT compliance mandates are going to require some form of data redundancy insofar as it is extremely important to any continuity efforts. Our backup and disaster recovery solution is a great resource for any organization that is looking to protect its digital resources from loss. Another important consideration is a roster of all technology including every piece of hardware, software, and users that have access to which technology.
Sufficiently Monitored IT
Most regulations will call for some type of oversight of a computing infrastructure and network to ensure that they are doing everything they can to protect the data they store. One of the best parts of using a managed service provider is that our technicians are monitoring and managing networks around the clock, so if your business only operates from 8-to-5 each day, you can be confident that your network and hardware is protected at all times.
Regular Audits
Testing your business' network and infrastructure for vulnerabilities is one of the most important functions that will keep your business compliant. Most regulations are steadfast in that network and infrastructure has to be thoroughly tested regularly. At Innovative Network Solutions, our technicians frequently do vulnerability assessments on networks to ensure that they are strong and up to the demands of regulatory mandates. One of the best ways to complete this is through penetration testing.
No matter what the requirements your business operates under, you can be sure that the IT professionals at Innovative Network Solutions can help you get and stay compliant. Give us a call today at 866-572-2850 to learn more.