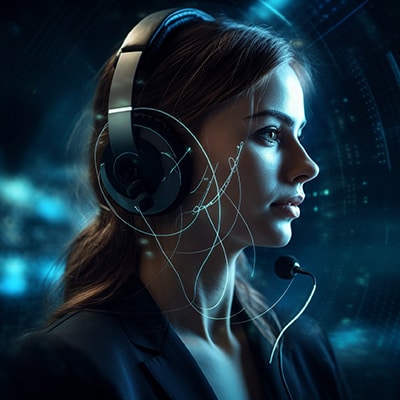 Information technology is at the center of nearly every business operation. It plays a crucial role in enhancing productivity, enabling communication, and ensuring data security. As technology advances, however, the management of it becomes increasingly complex and can create problems for organizations. That's why it is crucial that if your organization is going to depend on technology you will need comprehensive IT support and management. Not all strategies are the same. This month, we will go through the pros and cons of the major types of IT support.
In-House IT Department
Many larger organizations opt to maintain an in-house IT department. This option involves hiring a team of IT professionals to manage all aspects of the company's technology infrastructure. The major advantage is that you have a dedicated staff that is familiar with the requirements and goals of the organization.
Pros:
Dedicated staff familiar with your business operations.
Quick response time for technical issues.
Complete control over IT resources and strategies.
Cons:
High staffing and operational costs.
Limited expertise in niche IT areas.
Potential scalability challenges during growth periods.
Managed IT Services
Managed IT services are an increasingly popular choice for businesses looking to outsource their IT support needs. With managed services, your organization signs a contract with an external IT provider to manage and support your IT infrastructure. Many managed service providers (MSPs) offer many value-added services that are aimed to keep IT-based interruptions to a minimum.
Pros:
Cost-effective, as you pay for services on a subscription basis.
Access to a team of experts with diverse skills and experience.
24/7 monitoring and support to minimize downtime.
Cons:
Less control over your IT infrastructure.
May require a transition period to integrate with your existing systems.
Service quality can vary based on the provider you choose.
Break-Fix IT Support
Instead of the proactive nature of managed IT services, break-fix IT support is a reactive approach where you engage IT professionals only when problems arise. While this may seem cost-effective, it has shown to be problematic for organizations due to the sustained downtime that they experience. On the other hand, it can be cost-effective if there are no IT-related problems for a stretch of time.
Pros:
Pay only when issues occur, potentially reducing costs.
No long-term commitment to a service provider.
Cons:
Unpredictable expenses and potential high costs during critical incidents.
Limited proactive maintenance can lead to frequent disruptions.
No ongoing relationship or strategic IT guidance.
Remote IT Support
Remote IT support is a flexible option where IT professionals provide assistance remotely, often through phone or online channels. While this strategy may be fast and cost-effective, it is severely narrow in scope and offers little to no help with the majority of IT-related business concerns.
Pros:
Fast response times without the need for on-site visits.
Cost-effective for businesses with limited IT needs.
Suitable for resolving common software issues and providing guidance.
Cons:
Limited to resolving issues that can be addressed remotely.
May not be ideal for businesses with complex IT environments.
Potential security concerns if not adequately managed.
Every organization needs to have some type of plan for managing their IT. The experts at Innovative Network Solutions think that regardless of your organization's circumstances, it can benefit from the experience and expertise of our team of IT technicians. To learn more about how managed services can benefit your organization, give us a call today at (866) 572-2850.