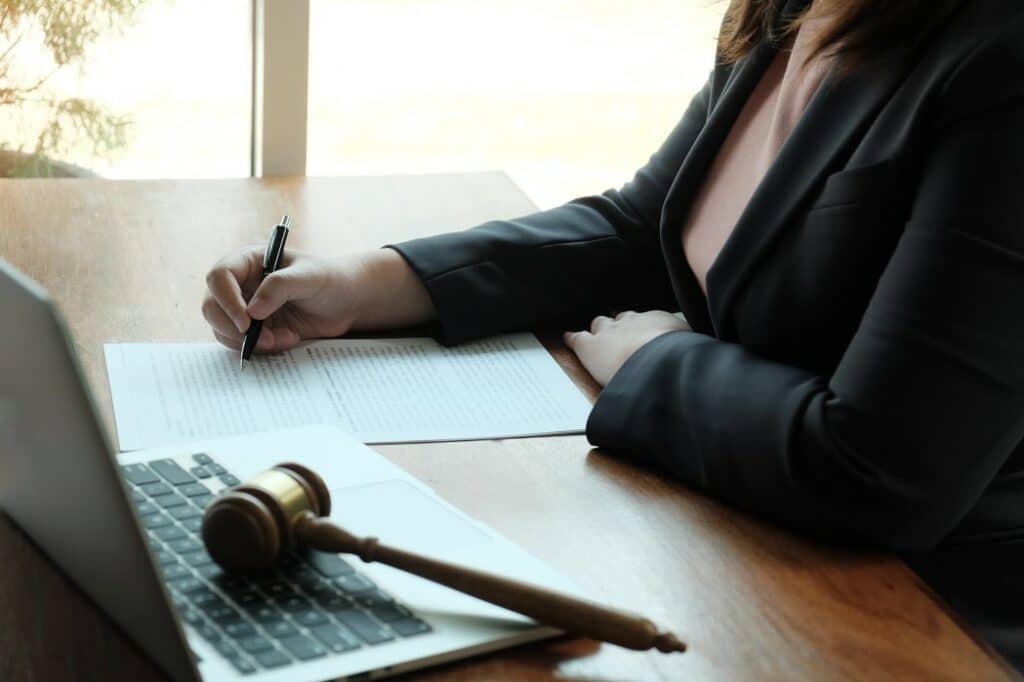 Like all modern businesses, law firms rely on technology. For your firm to be successful, you need dependable technology. At best, unreliable technology is an annoyance; at worst, it costs firms clients, cases, and money.
Managed IT services can replace or add to a legal firm's IT team and optimize your technology for the best results. Managed IT services for law firms often include diverse solutions for ensuring cybersecurity, increasing productivity, optimizing IT processes, and providing rapid help desk support.
Before you can get the right IT services, though, you need to choose a Managed Service Provider (MSP) with the right experience and expertise.
How Managed IT Services Benefit Legal Firms
Outsourcing to a Managed Service Provider often gives law firms the flexibility they need to stay competitive and save money. The specific benefits vary depending on the firm's needs. Many legal firms find that they benefit from managed IT services in the following ways.
Improved IT Security for Law Firms
The number of data breaches and records exposed has increased significantly over the last couple of decades. All businesses need to take cybersecurity seriously. Law firms, however, must pay even closer attention to how they store information about their clients and cases. If a hacker accesses certain files, it could prevent you from winning a lawsuit or settlement. And when news of a leak circulates, your reputation will suffer and you can lose clients.
IT services for law firms can improve every aspect of your security. Whether that involves setting up firewalls, using HIPAA-compliant encryption, monitoring your network for suspicious activities, or all of the above, an MSP can help your firm protect its information.
IT Support 24 Hours a Day, 7 Days a Week
Law firms often face tight deadlines without opportunities for extensions. You may find yourself and other lawyers working late nights to finish work on time. How can you meet your deadline when your network fails or you lose access to your cloud services?
An MSP can provide IT support 24 hours, seven days a week to ensure you have access to everything you need to complete your work on schedule.
Advanced Hardware and Software Selection
IT hardware and software evolve quickly as developers release new products with significant advantages over previous options. Legal staff shouldn't be expected to be experts in the law and in ever-changing IT solutions as well; that's where an MSP comes in to help you stay up to date with the latest advancements and productivity-boosting technologies. Managed IT services for law firms can include hardware and software recommendations and selection that fit your needs and budget. With the right advice, you can purchase the best solution within your price range.
Lower IT Spend
Outsourcing your IT needs to an MSP that's experienced in working with law firms can bring you significant cost savings. You can receive the expert level of service that you would expect from an in-house team, along with greater resources, at a fraction of the cost.
Choosing the Right IT Solutions for Your Needs
One important factor that affects your specific IT needs is the size of your firm. Your number of users, the complexity of your network setup and infrastructure, and more will all contribute to the specific solutions and services you need.
IT for Large Law Firms
Large law firms, which can employ anywhere from a couple dozen to several hundred staff members (or more), will have significantly different needs than small firms.
Their IT needs may include communicating effectively across multiple locations and departments, keeping large amounts of data secure and in compliance with regulatory standards, and more.
Even if an internal IT department is already part of the staff, a large firm may wish to supplement their internal team with an MSP to handle specific responsibilities such as project management or support ticket overflow.
IT for Small Law Firms
Small law firms and solo practitioners don't have the resources of larger enterprises, so an MSP's affordable pricing—which generally costs less than one salaried employee—can be a very good fit.
Small firms may have a limited IT setup and budget that require different solutions and processes. Small businesses across industries also tend to overlook their cybersecurity, despite the fact that small businesses are still highly targeted by cyber criminals, so it's a good idea for small firms to work with an MSP to get security up to date.
Best IT Practices for Law Firms
An MSP can help law firms put best IT practices in place, such as:
Using cloud solutions. The cloud has become an essential for secure storage and easy remote access. Cloud storage and applications can help users securely access information from any location.
Consistently creating backups. Backups are the most trustworthy way to protect against data loss after a catastrophe. Cyber attacks aren't the only threat to businesses; natural disasters, equipment failure, and more can pose a risk for law firms, but regular managed backups can give law firms protection.
Using comprehensive cybersecurity. Putting up firewalls isn't enough to keep you secure; you need a multi-faceted approach to cybersecurity that covers staff training, penetration testing, and other gaps in your security.
Proactive monitoring and threat detection. Round-the-clock monitoring and threat detection alerts your MSP the moment a threat is discovered, leading to rapid remediation and mitigating potential negative consequences.
These and many other best IT practices implemented by an MSP can help your law firm function at the highest level while also being prepared for worst-case scenarios.
Contact Innovative Network Solutions for Custom Managed IT Services for Legal Firms
Protect your firm and save money by choosing an IT service provider with a team that specializes in the legal industry. Contact Innovative Network Solutions today to learn more about getting top-of-the-line IT services at an affordable price.
We specialize in customized managed IT services for legal firms.
For more information, contact us online or call 866-572-2850 today.