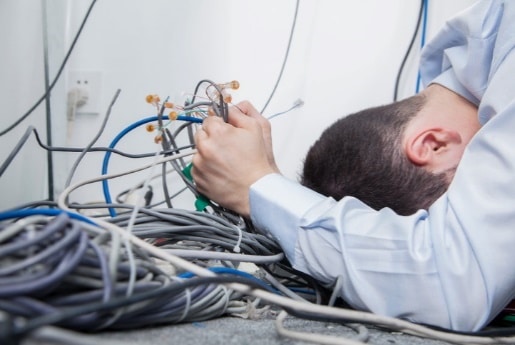 Does your hosted phone system:
Allow access from anywhere in the world?
Have a mobile or desktop app?
Include Call Recording?
Include Voicemail to email transcription?
Include separate conference lines for each employee?
The architecture of conventional phone systems dates back to a time when going to work meant going to an office. But today's mobile and global workers require more agility and capabilities than these systems support.
A modern cloud phone system not only provides highly reliable connectivity and call quality but is also easy to deploy and simple to maintain. Plus, the cloud delivers the agility and advanced features your business needs to keep pace with impatient consumers and mobile workers.
Starting at $35/line, hosted phones from INSC include:
Auto attendant
Conference Lines
Call Queues
Call Park
Call Flip
Voicemail Transcription
Please let us know if you would like to discuss upgrading your phone system.
We're experts in providing affordable, modern phone systems for businesses.
For more information, contact us online or call 866-572-2850 today.