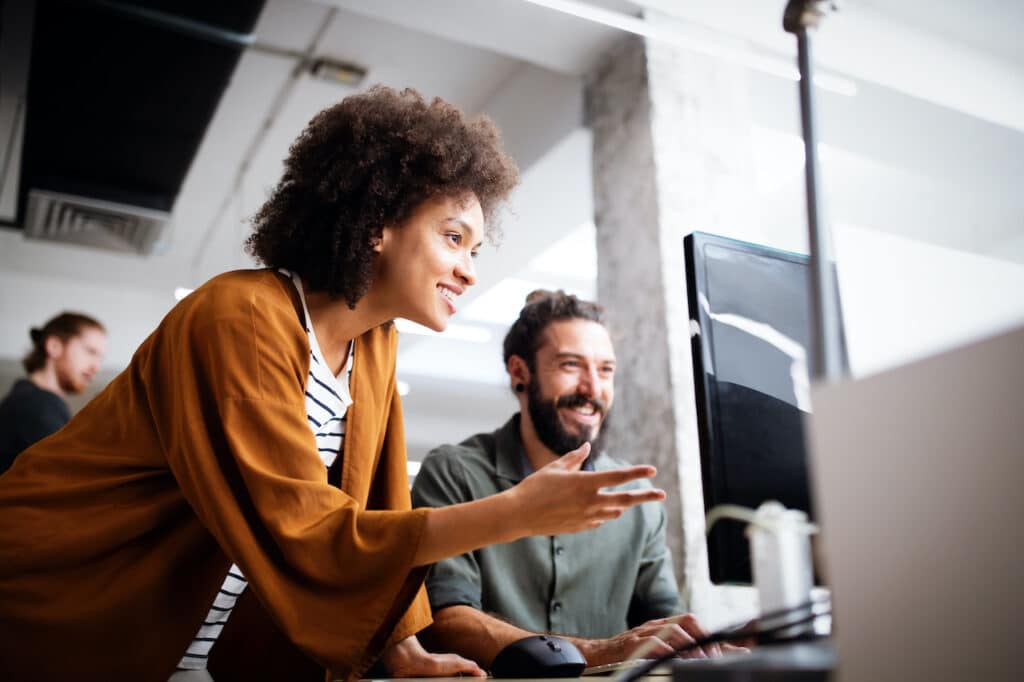 Employee productivity is dependent on reliable IT services. As your point of reference for all things technology, your IT provider is instrumental in leveraging technology for employee productivity, improving output, growing your bottom line, and bolstering a workplace culture of efficiency.
At the beginning of the pandemic, business owners expressed collective concern that remote capabilities would decrease productivity. However, statistics show quite the opposite: remote workers exhibit a 13% increase in productivity, and 77% of remote employees show increased efficiency, even if they have a hybrid arrangement. 
In this new age of remote work, your IT provider can ensure your employees make the most of working at home with a few essential resources:
Helpdesk Services
Your employees can't be productive if they don't have reliable IT, which often means your systems need to stay running 24/7. Any time they run into a problem that hinders their ability to effectively perform tasks, help desk services are there to solve their problems and minimize downtime quickly.
With round-the-clock helpdesk services, an IT professional is always available to assist you with any technical issues.
24/7 Monitoring
One of the keys to employee productivity is proactive technical support. While solving everyday issues and quickly fixing breaks is a prominent feature of IT, this approach becomes an insufficient comprehensive strategy.
Your IT provider can maximize employee productivity with 24/7 monitoring, catching red flags before they become full-blown vulnerabilities. Constant system monitoring is a holistic approach to infrastructure vulnerabilities—spotting potential dangers and inconsistencies before they throw off your operations.
IT Reports
IT reports play a critical role in improving employee productivity by providing transparency and accountability.
Extensive reports from your IT provider can:
demonstrate which areas of your infrastructure are obstructing productivity 
indicate which upgrades you may need in the future
show security weaknesses and suggest ways to eradicate them
Access to Industry Know-How
Partnering with an IT provider who can give expert advice on the best collaborative tools and software for your business is invaluable. A reliable IT provider can advise you on best IT practices and tools to streamline employee tasks and increase productivity.
Your IT provider is your liaison with modern technology, partnering with you to increase efficiency in all areas of your business. From better remote work policies, system upgrades, cloud computing, and software consulting, the experts who manage your infrastructure are equipped with mechanisms and strategies that can help improve employee productivity across the board.
Invest in Your Employees With Innovative Network Solutions
Consult with IT experts at Innovative Network Solutions to maximize your employees' potential and boost morale with industry-grade resources tailored to your needs.